Frequently Asked Questions
For more information about treatment at West Five Smile, including information about Invisalign, check out some of our most frequently asked questions.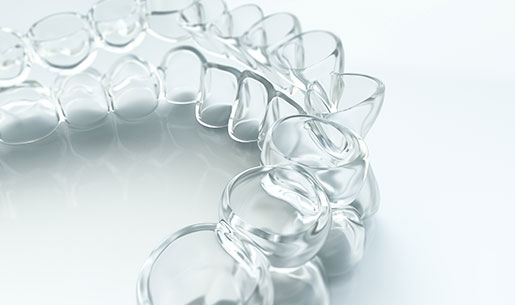 Starting Treatment – Questions
The Treatment Process – Questions
Taking Care of your Aligners – Questions
Starting Treatment – Answers
The Treatment Process – Answers
Q
What is the treatment process?
A
Treatment starts with a consultation with our Invisalign provider, Dr. Mark Tesseyman, who will evaluate your smile and then map out a precise, customized digital treatment plan that showcases the step-by-step transformation of your smile.

Once you approve your plan, your unique aligners will be created. You will wear each set of aligners for 20 to 22 hours a day, changing to a new set of aligners every 1 to 2 weeks, as directed by Dr. Tesseyman. Each set of aligners will gently and gradually shift your teeth into place, according to your treatment plan, until you reach your beautiful new smile.
Q
How long is the treatment process?
A
Treatment time depends on multiple factors, such as the complexity of your case and how often you will wear your aligners. Our Invisalign doctor will determine exactly how long your treatment will take based on your specific needs. On average, Invisalign treatment time is 12 to 24 months, though you may start seeing results in a matter of weeks.
Taking Care of your Aligners – Answers
Q
How do I keep my aligners clean?
A
You can keep your aligners clean by simply brushing them with a toothbrush and toothpaste and rinsing with lukewarm water. Otherwise, you can use the Invisalign Cleaning System. Remember to never use hot water on your aligners as it can permanently warp the plastic.
Q
What do I do if I lose or break one of my aligners?
A
If you lose or break an aligner, contact us immediately. We will work with you to ensure you stay aligned with your treatment plan. This may involve wearing your most recent set of aligners or ordering replacements.