Friendly Service and Staff
At Tesseyman Orthodontics/West Five Smile, we pride ourselves on our pleasant and friendly office environment. Our team collaborates to ensure you achieve the smile you've always dreamed of. With over 190 years of combined orthodontic experience, our incredible staff constantly updates their skills with the latest technology and learning opportunities to best address your needs. We eagerly anticipate each of your appointments.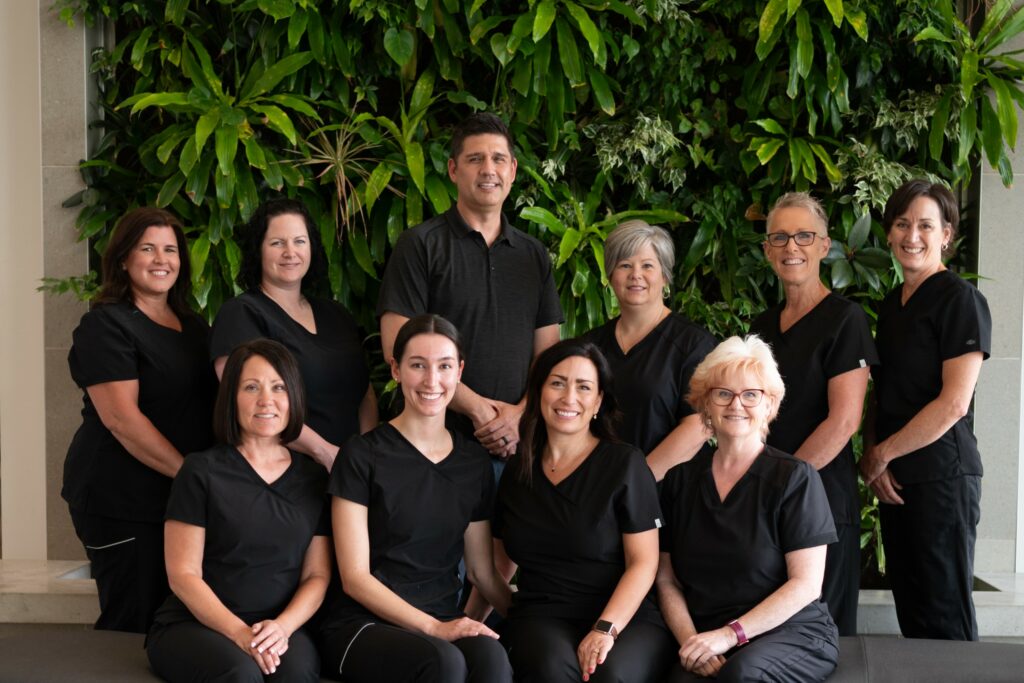 Digital Imaging/Latest Technology
Tired of uncomfortable impressions? Digital scanning with a small wand-like camera and monitor has you covered. Intraoral scanning enables us to generate a 3D image of your teeth and adjacent structures in real-time while you sit in the dental chair. This image can then be used to gauge the dimensions of your teeth and bite discrepancies, or dispatched to create dental appliances like clear aligner trays, retainers, palatal expanders, and more! Patients often appreciate viewing their smile's transformation through this unique lens. This modern approach has made treatments significantly more comfortable for patients, especially for those who have strong gag reflexes.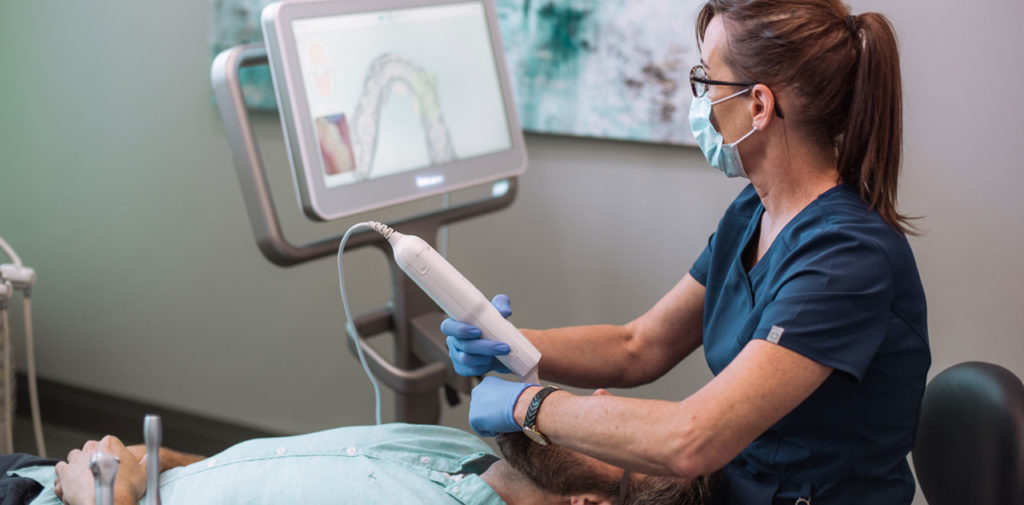 At Tesseyman Orthodontics/West Five Smile, cutting-edge technology is our backbone. With our 3D printers and lab equipment, we can craft your retainers right here in our Byron office. This is particularly convenient for out-of-town patients, as we often deliver retainers on the same day braces are removed. This minimizes the risk of any setbacks between appointments. Moreover, we can produce small custom batches of aligners on-site for those requiring minor adjustments. This makes treatments quicker and more streamlined.

Discreet Treatment Options
Aligners consist of a sequence of detachable, virtually invisible plastic trays crafted to guide your teeth to their perfect placement. Tailored to fit your teeth flawlessly based on the 3D scan from your initial visit, aligners are an excellent alternative for those desiring a subtler orthodontic solution. Using minute, tooth-colored attachments, the aligners exert force on the teeth, adjusting their position. Aligner treatments also offer more versatility and convenience as they are gentle, removable devices as opposed to permanent fixtures glued to your teeth.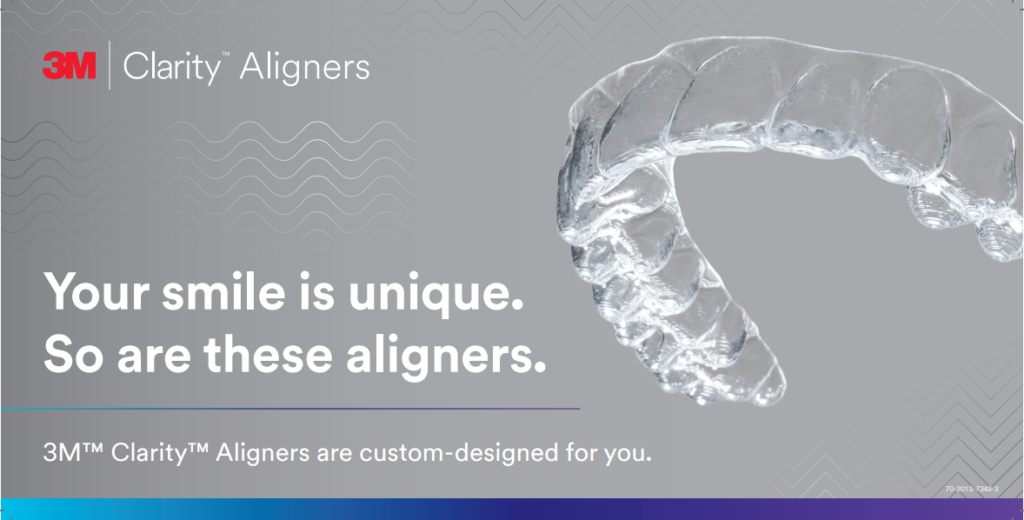 Clear ceramic brackets offer an unobtrusive appearance compared to traditional metal braces. These tooth-colored brackets can either blend seamlessly or be adorned with any hue you desire! Many patients prefer this choice as it merges the effectiveness of braces with a more visually appealing design.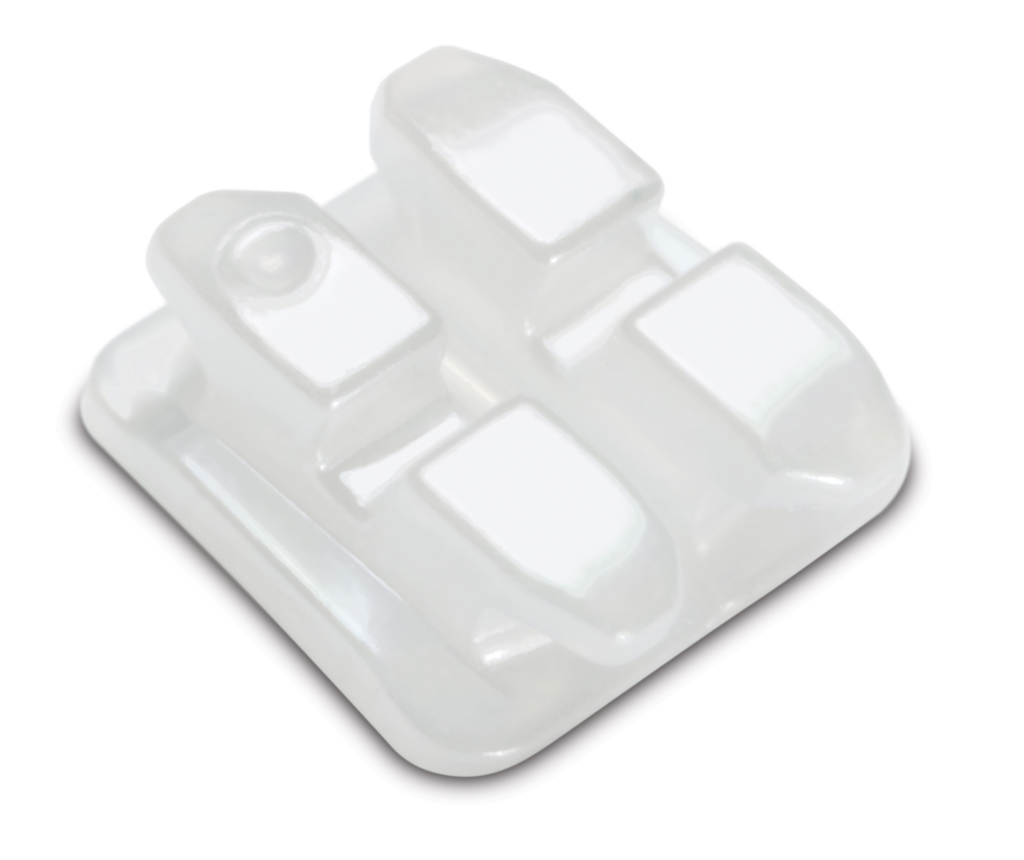 Indirect Bonding Method
In traditional practices, braces are bonded to patients' teeth one by one. Depending on your specific needs, this might be the method used during your initial bonding session. However, thanks to 3D imaging, we also employ the indirect bonding technique. This approach is not only quicker and more efficient, but it also guarantees the flawless positioning of each bracket tailored to each tooth. Within ten days of your first scan, your digital bonding trays will be set for delivery.
3 Locations For Easy Access (Byron, West Five, Kincardine)
Dr. Tesseyman's clientele spans both local and distant areas. Our team visits Kincardine, Ontario, at least once a month, and we also maintain two office branches in London, Ontario. This ensures we can cater to your location preferences, and you're greeted with familiar faces each visit!